Skip to Content
Dental Crowns Serve Several Purposes in Restorative Dentistry
These cap-shaped restorations protect teeth that have been weakened by root canal therapy or decay or top a dental implant to fill the gaps left by missing teeth. Our doctors are skilled dentists who offer beautiful ceramic and zirconia crowns that blend seamlessly with your smile. To learn more about whether dental crowns are right for you, contact our Germantown and Memphis area office today.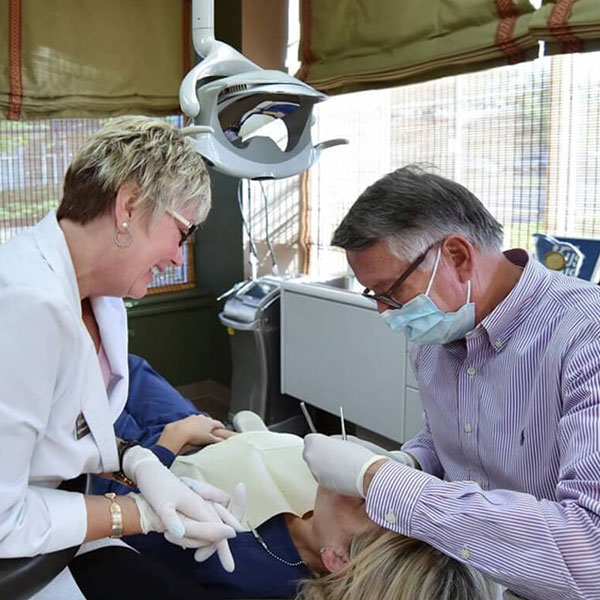 Designing Your Crown
To create a crown that complements your bite pattern and blends naturally with your smile, we will listen closely to your goals and utilize advanced imaging technology. During your appointment, we will take detailed impressions and make note of the specific shade, size, and overall look of your natural teeth. This information will be used in our partner laboratory to create a restoration that will fit snugly upon your natural tooth or dental implant and look just like your other teeth.
While your dental crown is being fabricated, we will provide you with a temporary crown to wear in the meantime. In just a few weeks, your crown will be fabricated and ready to permanently bond in place. If you have a dental crown that has suffered a crack or chip, we can quickly order a new crown to replace it.
Common Uses For Dental Crowns
Traditional dental crowns are also known as caps because they fit snugly over a natural tooth, covering its visible portion down to the gum line. In the past, dental crowns were made from a variety of materials, including gold and other metals, which could stand out against enamel. Today, We provide all-porcelain and zirconia dental crowns.
Porcelain naturally mimics the translucency of tooth enamel, while zirconia is remarkably strong and often better suited to strengthening posterior teeth. Both of these materials can be matched in color, shape, and size to your adjacent teeth for a beautifully natural look. And because these crowns are also stain-resistant, you can trust your restoration will retain its bright color for years to come. In fact, today's crowns are so lifelike they may be recommended strictly for aesthetic purposes.
Implant-supported crowns are a second type of prosthesis that can replace a single missing tooth. These restorations are attached to titanium posts that are implanted in your jaw, where they function like natural tooth roots. Like traditional crowns, our implant-supported crowns are made from porcelain or zirconia. Implant-supported crowns provide exceptional stability so you can eat and speak with confidence.
A third type of crown is designed to support an adjacent dental bridge. These supportive crowns are placed over natural teeth on either side of a gap caused by one or more missing teeth. During your consultation, we will With You discuss whether one of these types of crowns or another restoration is best suited to your unique needs. For expert dental care, give us a call and schedule an appointment. Reach out to our office by calling 901-754-3117 at your earliest convenience!