Skip to Content
What Is Oral Sedation Dentistry?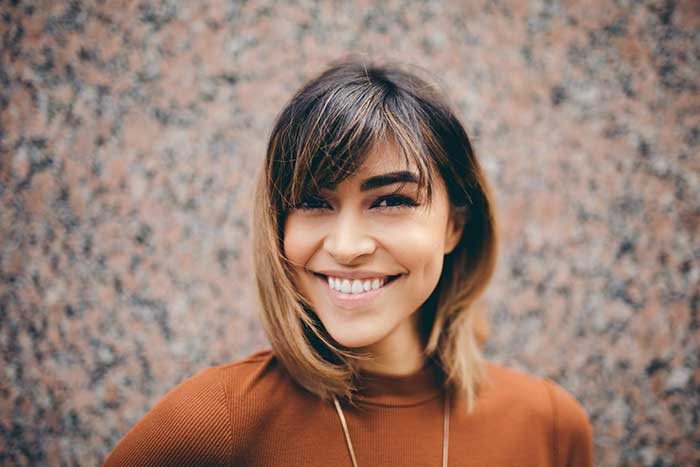 We want you to smile on the way into the dentist, and as you leave.
Are you scared of the dentist? Do you have fears about procedures that take place when you go to the dentist? If so, oral sedation could potentially be a great tool for you. It is extremely important that you keep up with your routine dental visits, not only for oral hygiene but for your overall health.
If you aren't getting to the dentist as often as you should, keep reading to learn about oral sedation, which can revolutionize your dental visits.
We sat down with Dr. Diane Flexsenhar to answer some of the most popular questions around sedation dentistry. Dr. Flexsenhar is one of the best dentists for oral sedation in Germantown, TN, and Memphis, TN, so if you fear the dentist, contact us today to set up your free consultation to see if this is a solution for you.
Will I Be Completely Asleep During Sedation Dentistry?
Oral conscious sedation does not put you to sleep. Most patients are so relaxed that they may doze off, but you will not be knocked out as if you were in major surgery. The purpose of this type of sedation is to get you extremely relaxed, while still being awake. Your fear and anxiety will no longer be present.
Does Sedation Dentistry Utilize Anesthetics?
Unlike IV sedation, which places medication directly into your vein, oral sedation uses oral medications and nitrous oxide (laughing gas). With oral sedation, you will be taking an anti-anxiety pill the night before the procedure, and then a second pill an hour prior to your appointment.
During the appointment, we will administer another medication and have you breathe with the nitrous gas. We still need to get your mouth numb, but with oral sedation, the patient does not mind because they are in such a relaxed state. If you are normally scared of the needle prick from getting numbed, oral sedation may be a great solution for you.
When Do You Utilize Sedation Dentistry? Who Is An Ideal Candidate?
Many patients opt for oral sedation if they have extensive work that needs to be completed and would like it all to be done at once. If you have procedures that will take all morning or all day, using oral conscious sedation is a great option.
Some patients have high dental anxiety for various reasons; some are intimidated by the dentist, others have general anxiety in any medical environment, including those with needles and drill sounds. Oral conscious sedation allows them to receive the necessary dental work without being fearful the entire time.
Is Dental Sedation Safe?
Oral conscious sedation is very safe when used appropriately. There are some contraindications to oral sedation that we would review with you in your free consultation before we moved forward, ensuring you are a candidate for this treatment.
Will I Feel Anything?
You will be in a very relaxed and comfortable state. Because of this, your anxiety will be greatly reduced and the procedure will be over before you know it. The dentist will still need to get you numb, but you will not be fearful of that process because of the anti-anxiety medications in your system. This is a great relief to those that are nervous about the needle for numbing your gums.
Does Every Dentist Practice Sedation Dentistry?
Not every dentist practices oral conscious sedation. A special permit is required in the state of Tennessee after completing continuing education and hands-on training. At Cooley DDS, we are proud to have Dr. Flexsenhar on our team, who has extensive experience with sedation dentistry. We are proud to provide oral sedation dentistry to the people of Tennessee, Mississippi, Arkansas, and beyond!
Can I Drive Home After The Procedure?
You will need a driver to bring you to the office and drive you home.
How Do I Know If I'm A Candidate For Sedation Dentistry?
To find out if you are a candidate, we will set up a consultation appointment to go over your medical history and take some baseline assessments such as blood pressure and oxygen saturation. Contact Gayla today at 901-754-3117
How Do I Get Started With Sedation Dentistry In Memphis, TN?
Call Gayla today to set up your consultation appointment.
If you would like to learn more about your treatment options for sedation dentistry, please contact us today at 901-754-3117, so that you can come to visit the best dentist in Germantown, TN. We have patients come from all over the southeast to visit Drs. Cooley and Flexsenhar, especially those nearby in Memphis, Cordova, Collierville, Bartlett, Southaven, Olive Branch, West Memphis and more. Our dentists have years of experience and we are always looking forward to helping you with any of your dental needs! Feel free to browse through our website to see more of our cosmetic dentistry solutions, dental implants, Invisalign, porcelain veneers, porcelain crowns, and more.