Skip to Content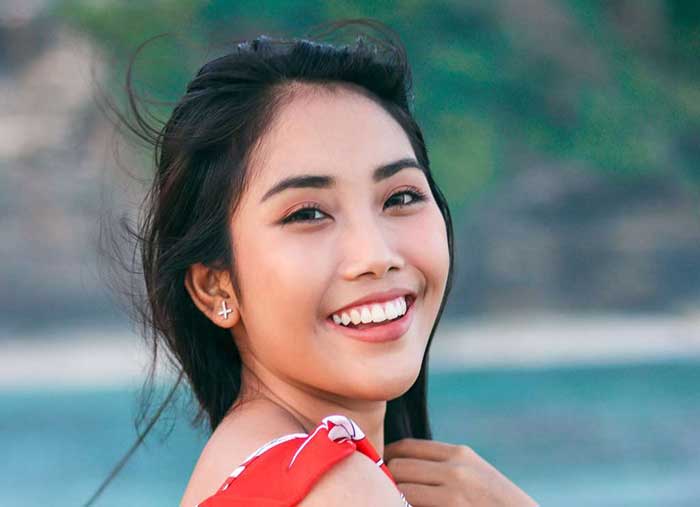 If you're unhappy with your smile but are wary of having metal braces put on for the first time as an adult (or in some cases going back to them), you may have been recommended Invisalign by your dentist or orthodontist.
For many people, Invisalign is a great alternative to metal braces but with the same great results. These aligners allow you to have that beautiful smile that you've always dreamed of, which are able to rotate and move your teeth without drawing any attention.
If you've always been unhappy with something about your smile, whether it be gaps between your teeth, teeth being crooked, or anything else, Invisalign can have great results. But what exactly is it?
In short, Invisalign is an innovative digital technology that allows for the benefits of braces without the hassle and the pain. They can be easily removed to fit your lifestyle, and only require a trip to your dentist every six to eight weeks for progress evaluation. They give you the same great results as traditional braces but are clear. This means you get all the benefits of braces but without the appearance of metal wires.
The Benefits Of Invisalign
If you're thinking about Invisalign, you might have had a look at how it compares to normal braces. There are a number of benefits of Invisalign that you might want to consider if you're unhappy with your smile and how spaced apart your teeth are. Even if you have had braces in the past, without regular use of retainers you might have found that your teeth have returned back to the shape they were before. The idea of having to go through braces again might seem daunting, which is why Invisalign may be a great alternative.
In fact, there is one key benefit to Invisalign that puts it above braces in the minds of many clients; namely, how comparatively little time it takes. Typical braces need to be worn for two years or more, while many clients of Invisalign can see improvements after six to twelve months of wearing them. Though individual cases may vary, this means you will see better results after much less time.
Another benefit is the level of pain. If you had braces put on you as a kid, you might remember them being very painful, even after you're used to them! Many people report experiencing migraines and uncomfortable tooth pain while wearing traditional metal braces.
Invisalign wearers, on the other hand, report having much less discomfort than with these typical braces, due to the lack of metal and the technology that creates them. Unlike metal braces, Invisalign is made with custom SmartTrack material, which is both comfortable and is aligned specifically to your gum line. You can expect to feel pain as the teeth get adjusted to the Invisalign braces, but this typically tends to fade after a short time and then you shouldn't experience too much discomfort. You also won't have metal poking your cheeks keeping you up all night!
Additionally, as indicated in the name, a big perk of Invisalign is that they're practically invisible. Your friends and family won't be able to notice you're wearing them like with braces, and they won't get in the way of doing anything you want to do! So if you're self-conscious about people finding out about your braces, or are worried that braces will make you look like a kid again, Invisalign is a great option. No one will know unless you tell them!
Finally, a big perk to Invisalign is how comfortable they are, to the point where you won't even notice you're wearing them unless you really focus on it! This means your teeth will do the job getting straight all on their own without causing you any distraction.
Invisalign: What You Need To Know
Your dentist will be able to go over all the details of what Invisalign will look like for you, but we've got a few things it's good to know before you head to your dentist.
You're going to want to wear the braces for as long as possible each day. This is the best way to see improvements to the shape and alignment of your teeth, so make sure you only take them out when necessary! The recommended time to wear them is 22 hours a day, so try to stick as close to this as you can for the best results.
While many can see results from 6 months to a year, your dentist might suggest you keep them on longer depending on how your progress goes and what your starting point is with your teeth. Don't worry, this is normal!
Invisalign And The Importance Of Retention
One thing you will need to be aware of while considering Invisalign is the importance of retention. Invisalign is able to shape and move your teeth into better and straighter alignment, but like with braces, your teeth can go back to their original shape if you do not take care of them properly after getting them off.
There are usually two options for this: fixed retainers or removable retainers. Fixed retainers use a thin piece of wire to hold teeth together, and usually doesn't take long to apply and are not noticeable once you have them put on. Removable retainers, on the other hand, are typically worn at night and can be removed during the day. They will be fit to a mold of your teeth so they are comfortable and keep the teeth to the alignment of Invisalign.
If you are thinking about trying Invisalign and are ready to say goodbye to the gaps between your teeth, contact us for more information on getting started on your Invisalign journey! Our team can discuss the options with you and go over everything you need to know about Invisalign you are making the decision that is best for you. Hope to see you soon!
If you would like to learn more about Invisalign, please contact us today at 901-754-3117, so that you can come to visit the best dentist in Germantown, TN. We have patients come from all over the southeast to visitors. Cooley and Flexsenhar. They have years of experience and we are always looking forward to helping you with any of your dental needs! Feel free to browse through our website to see more of our cosmetic dentistry solutions, Invisalign, porcelain veneers, porcelain crowns, and more.