Skip to Content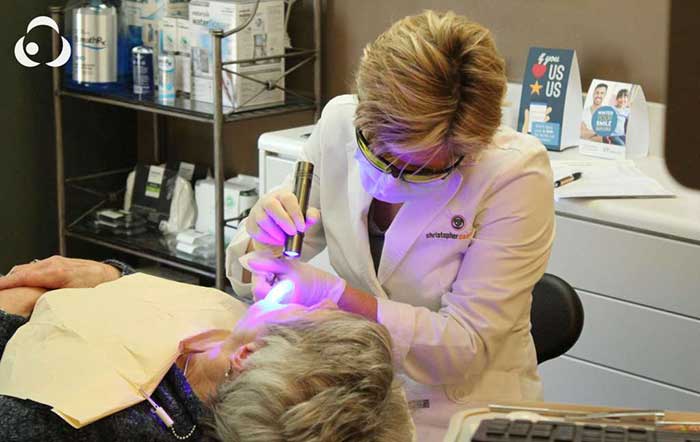 April is Oral Cancer Awareness month and our office is trying to raise awareness for this unfortunate disease. There is one death per hour in the United States associated with Oral Cancer. That is absolutely devastating. Our office has always been at the forefront of technology, and this includes screenings for Oral Cancer. Our device of choice is OralID from ForwardScience which utilizes fluorescence technology. We recommend screening most of our patients at least twice per year.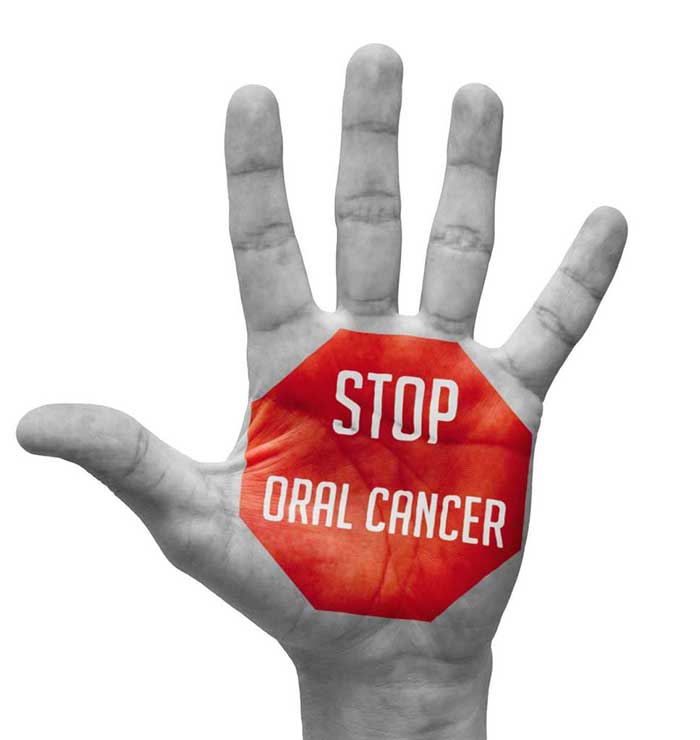 We have unfortunately had a good number of patients over the years suffer from oral cancer. One of our dear patients had to undergo major surgery in March 2016 and is being treated by the doctors at Methodist Hospital/West Cancer Center. He had a large portion of his upper jaw removed due to Squamous Cell Carcinoma, and this is a separate occurrence of the same disease that he was afflicted with 8 years ago, in which he also had major surgery for.
Oral Cancer is known as a lifestyle disease, meaning that the large majority of oral cancer is caused by lifestyle choices like tobacco and/or alcohol use and abuse. Part of the fight against Oral Cancer is educating patients on this fact. Unfortunately, though, we have patients who haven't used tobacco or alcohol in years and have the disease manifest itself later in life. We also have patients that have never used either and have become afflicted with oral cancer. Fortunately, when oral cancer is detected early the survival rate is 80-90%.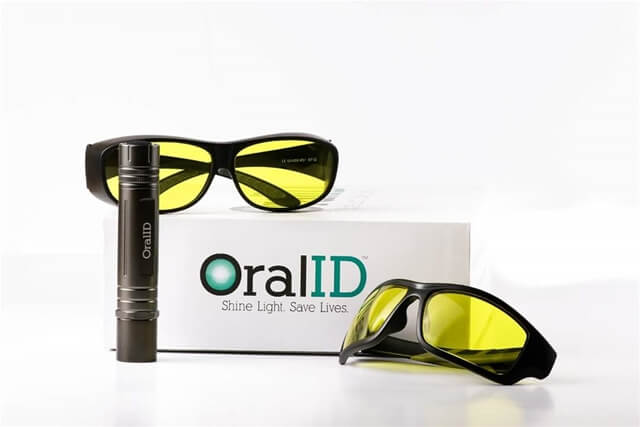 What Is an Oral Cancer Screening?
It is a very simple screening that can be done at your routine dental exams.? We screen every patient twice per year at their routine cleaning appointments or more often if requested. The screening consists of:
A thorough examination of your medical history and dental history.
A visual and physical examination
A screening with our OralID device that utilizes immunofluorescence technology
Signs and Symptoms of Oral Cancer
In between your routine dental exams be sure and look for these signs and symptoms
White patches or red patches in the mouth, especially in the tongue, the floor of the mouth or upper palate areas.
Coughing or bleeding in the mouth
Unexplained swelling, or lumps/bumps in mouth or neck
Recent weight loss
How to Prevent Oral Cancer
HPV is a growing cause of oral cancer so we recommend screenings starting in patients 18 and older.
Avoid overexposure to the sun
Avoid smoking or using any tobacco products
Limit or avoid drinking alcohol
We love it when our patients call our office their dental home. We care for our patients like family, and their oral health and overall health are extremely important to us. Call our office today at 901-754-3117 or?contact our office? for your free consultation!