Skip to Content
Teeth Whitening Solutions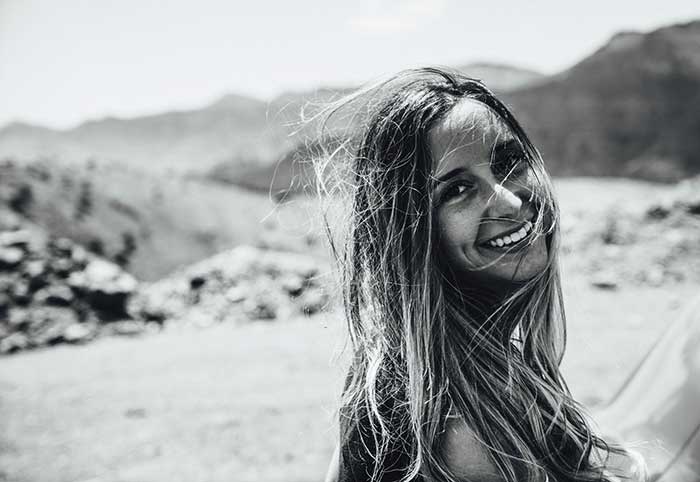 What Is Teeth Whitening?
If you are annoyed by having discolored or yellowing teeth, you might have looked to see what the options are for teeth whitening. From DIY strips to treatments at the dentist, there are many options for anyone who is looking for that bright white smile we all dream of.
At Christopher Cooley DDS, we are proud to offer teeth whitening services to help you see big improvements in your smile. If you are wondering more about why teeth become discolored and information about all the potential options, read on! We've got a full guide to what exactly causes this problem and how we can help you remedy it. Don't hesitate to contact us if you have any further questions at 901-754-3117.
What Causes Tooth Discoloration?
If you are seeing that your teeth are less pearly white than you remember having as a kid, don't feel alone; most adults have some form of tooth discoloration. This is usually caused by stains on the teeth from a number of common sources. While frustrating, tooth whitening procedures can help. There are a number of factors that contribute to tooth discoloration, such as:
What you eat or drink. Wine, coffee, and tea can all cause tooth discoloration over time by staining your teeth. Even if you brush your teeth regularly after drinking coffee, the acid still can work to stain the teeth, especially if you have had at least a cup or two a day for the past 20 years!
Smoking. Most people know now that smoking has dangerous health effects, but we often forget about a big one: smoking can cause discoloration of the teeth, usually leaving them with a yellowish color.
Plaque. Flossing your teeth is so important, and failure to brush and floss the teeth leads to a buildup of plaque between the teeth and gums, which can also cause discoloration of the teeth and make them lose their whiteness.
Tiny cracks in the teeth. Whether a result of injury or tooth decay, cracks in the teeth can cause bacteria to build up in the teeth and affect their color.
There are many other causes, and sometimes genetics have a role to play. Your teeth color at its base will always be what you're born with, and teeth whitening can only remove the stains that developed over time. Thankfully, teeth whitening can have amazing results to restore confidence in your smile.
How Teeth Whitening Works
The specifics of each whitening process can vary depending on what option you're choosing, but they all involve a similar procedure. Basically, for yellowing or discolored teeth, teeth whitening is done by applying a solution that contains hydrogen peroxide or carbamide peroxide. The application of this chemical targets two key areas of the tooth: the enamel and the dentine (in layman's terms, the outside of the tooth and the inside of the tooth).
These treatments work to help lighten the color of the teeth and leave them whiter and brighter. If you go to the dentist for your teeth whitening treatment, they will likely use hydrogen peroxide or carbamide peroxide for your treatment, while home kits most likely use hydrogen peroxide. Additionally, home kits that use hydrogen peroxide are at lower levels than those that a dentist is authorized to use.
The results at the dentist, therefore, tend to be much more effective than those used in home kits, but here's a guide to all the options so you can decide what is the best option for you and your budget.
Home Teeth Whitening Kits
If you have a look online, you will see many options for teeth whitening kits that you can do yourself at home, from strips to whitening pens to special toothpaste. Whitening strips usually are encouraged to be applied for at least an hour a day for a minimum of two weeks, and whitening toothpaste to be used once a day. Depending on how severe your tooth discoloration is, these strips can make a difference, however, their effectiveness decreases if your teeth are severely discolored.
The concentration of hydrogen peroxide in-home kits in the United States tends to be higher than in European countries, which means it can pose a risk if not applied correctly. However, this is still much lower than what dentists can use, which means the results are generally less effective than if you have the procedure done by a dentist.
Make sure you clearly read the instructions for any strips or gels in order to make sure you are safely applying the product, and if you have any concerns, check with the manufacturer.
We provide Philips Zoom! DayWhite and NiteWhite, which can be worn day or night. Your take-home kit includes whitening gel, as well as customized trays designed to fit comfortably over your teeth and keep the gel in place.
Professional Teeth Whitening Services
Because of these risks and the desire for a brighter white, many opt to go to their dentist to get their teeth whitening services done. Going to a dentist is the safest and best way to achieve the best results from your teeth whitening experience, and you will run much less of a risk than you will with home teeth whitening kits. Dentists are fully qualified and allowed to use higher doses of hydrogen peroxide in order to achieve the very best results.
While professional teeth whitening services by your dentist or an authorized hygienist may cost more than DIY kits, professional teeth whitening services are quick, have longer-lasting results (they can last up to three years) and are generally much more effective than anything you can purchase over the counter.
When you choose to whiten your teeth in our comfortable office, treatment takes approximately an hour and can provide instantaneous results. We use the Philips Zoom whitening system. In clinical trials, Philips Zoom has proven to whiten patients' teeth up to eight shades in a single treatment.
The zoom begins with applying a special hydrogen peroxide-based gel to your teeth. We then activate this gel using the Philips LED light, which can be adjusted to three different intensity levels, depending on the level of whitening you require.
After about four 15 sessions of whitening, you will rinse your mouth and you can leave our office with a bright, rejuvenated smile. Your teeth may experience some light sensitivity, although Zoom is designed to greatly reduce this side effect. When you undergo in-office whitening, we will also provide you with take-home whitening tools for periodic touch-ups.
Feel free to call us at 901-754-3117 if you have any questions or want to get a quote about teeth whitening services. Drs. Christopher Cooley and Diane Flexsenhar would love to hear from you and assist you with any of your dental concerns. Our doctors are the best rated cosmetic dentists in the Germantown and Memphis area. If you'd like to hear from other patients like yourself, read all of our Facebook and Google testimonials.
We hope to see you soon!
Contact Us Today
If you would like to learn more about your treatment options for teeth whitening, please contact Dr. Christopher Cooley and Dr. Diane Flexsenhar today at 901-754-3117, so that you can come to visit the best dentists serving the Germantown and Memphis area, as well as other areas in the Midsouth. They have years of experience and we are always looking forward to helping you with any of your dental needs! Feel free to browse through our website to see more of our cosmetic dentistry solutions, dental implants, Invisalign, porcelain veneers, prepless veneers, porcelain crowns, and more.