Skip to Content
Crown Council: Annual Event 2015
It's so hard to believe we have? begun a new year and we have already attended the Crown Council Annual Event.?What a great way to start in 2015!? This annual event is always so motivational and uplifting.? We have been inspired and re-energized, and we're ready for everything this new year brings our way.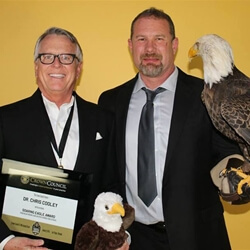 Awards Presented
Dr. Cooley was the recipient of two awards while we were there!? He was awarded Top Contributing Office for Smiles for Life (our office, with the help of our amazing patients, raised $16,300!) and the Culture of Success Award!
Contact Us
For more information on how Dr. Cooley can help improve your smile, call or?contact us? today.